The world's forested regions produce a good portion of the Oxygen we breathe—about 20% of it. They also sequester CO2—the CO2 nature intended, and some of the excess CO2 industrial civilization has added to the mix.
"Forests cover 31 percent of the world's land surface, just over 4 billion hectares. This is down from the pre-industrial area of 5.9 billion hectares." 2012 Data • EARTH POLICY • 1 hectare = 2.47 acres.

We think those three trillion trees have our back. Sadly, the opposite might be the case.

________________________________


How much excess CO2 is in the sky now?

How much more is coming down the pike?

It's important, so let's do the math...
It is very difficult for us to conceive of something floating up there in our atmosphere as having weight. Yet, doing so allows us to begin to appreciate the gravity of our situation.

If we swap out CO2 for jumbo jets, we can get a feel for how much weight that excess CO2 is; and, we can also get a vague sense of the vast atmospheric volumes that human-generated CO2 floating in our sky inhabits.
A gigatonne is 1,000,000,000 tonnes. That's one billion, and equivalent in weight to three million Boeing 747 jets. ENERGY EDUCATION CANADA
Now multiply three million x 950..........
= 2,850,000,000 jets' worth of weight.
Yes, that's 2 billion 850 million 747's.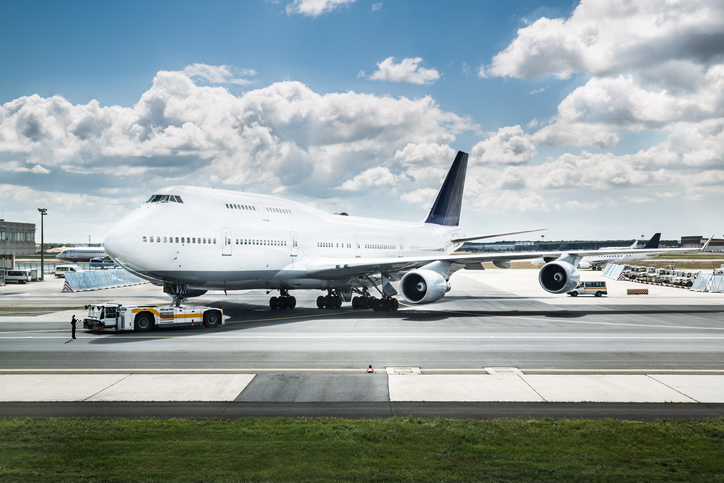 A Boeing 747
"From 1850 to 2019, 2,400 gigatons of CO2 were emitted by human activity. 950 gigatons went into the atmosphere. The rest was absorbed by oceans and land."
THE WORLD COUNTS
Now add to that 'If all our forests burn...'
170 tonnes (187 tons) of CO2 is released with each hectare of forest burned. If all the world's forests burned—4 billion hectares—the volume of CO2 released would equal 680 gigatons.
That infusion—which might occur over the course of this decade and the next—is just 28% less than all of the anthropogenic (human caused) CO2 introduced into the sky since 1850—a span of 150 years.
If we conservatively factor out 'oceans and land,' the impact is still equivalent to about 39% of that 150-year CO2 addition to the sky.

That astronomical amount of airborne Carbon Dioxide is beyond our ability to conceptualize.
If we don't intervene to alter that ominous current trajectory, 265 gigatons of CO2 could be introduced into the atmosphere over the course of this and the next decade from incinerated forests alone.
That's in addition to the 30 to 40 gigatons of car-truck-bus-rail / large ocean going ship / industrial / military / airline / home and office / oil and gas drilling / coal / fracking / agriculture and farming generated CO2 we currently pump into our fragile global atmosphere every year.
Ongoing CO2 pollution always increases average temperatures which in turn always increases the area of wildfires which in turn always releases more CO2.
It is the most dangerous vicious cycle we might imagine, and it is happening right now.

The world's forests—profoundly overwhelmed by growing atmospheric heat and desert-like dryness—may careen toward a tipping point in the next few years. The stage is now set for uncontrollable burning, which in turn will usher in a new and perilous phase for life on Earth. The Anthropocene—the current epoch—will give way to The Calorocene: The Age of Heat.

Forests which no longer exist can no longer sequester CO2 nor produce Oxygen.
Setting aside the grandeur of our forests, the products we derive from them, or the flora and fauna that thrive in their majestic halls, the result would still be catastrophic due to the monumental increase of atmospheric CO2.
Now let's add-up the total amount of excess CO2 which might accumulate in the sky in the next 10 to 20 years if we fail to change course: 700 to 1,000 gigatons.
The initial consequences will be a much hotter planet seemingly overnight; over time, we might very possibly experience the worst-case scenario: our planet Earth becomes too hot for human habitation.

Gigatons of CO2 = Rising Temperatures
Rising Temperatures = Firestorms, rising seas, drier fields and forests, much larger and more destructive hurricanes, much more powerful tornadoes, melting glaciers, extinction of countless plants and animals, and the end of normal seasons as we've known them for the last thousand years. Everyone you know will experience life becoming more difficult in every way possible. The collapse of civilization as we know it is a possibility that cannot be ignored.
Recall the hottest day you ever experienced—the one where you couldn't wait to get into some space where the air conditioning was plentiful, delightful and blowing cool.

Imagine what life would be like if that daily heat occurred all year round, with no respite.
When it comes to wildfires, talk of sorting it all out by 2050 is dangerously unrealistic.
This un-natural disaster is not something that will happen in the distant future. It is an event, or series of events, which has already begun.
Gargantuan Megafires produce two evils, both of which are hugely detrimental to our planetary well-being. 1) A burned forest releases enormous amounts of Carbon Dioxide into the atmosphere, and 2) that burned forest can no longer sequester Carbon Dioxide. Of all the bad things Global Scorching is bringing us, this is the most unspeakable consequence.
Megafires which cannot be contained will destroy a good portion of our forested lands, all over the world. They will also emit so much CO2 that nothing we will subsequently do to address the many other climate issues will matter.
What is required—in this most important of choices our civilization might ever make—is to bring all wildfires anywhere they occur under control within the next 10 to 15 years.
We can avoid the worst of it if we commit to prioritizing a robust worldwide Fire Drone navy.
"Well, wouldn't it be better to just stop polluting the sky with Carbon Dioxide?" That is a sentiment that is true up to a point. The problem is that time is running out.
Directly addressing the calamity facing our forests—and utilizing actual global scale resources and advanced technology to insure success—is the only way we will survive.
"Yes—but what if that analysis is wrong? What if the forests don't all turn to ashes over the next two decades?"
It's possible we could be wrong.
But are we willing to take that risk and not address the likely possibility—that without protection—all of our forests could actually burn to the ground, with no resurrection possible?
We would then be thankful for the blessing of time which permitted us to build an invincible global MegaScale Fire Drone defense system.
Gambling with our future is not a sensible strategy for insuring our civilization's safety.
We can be depressed, shrug our shoulders, or hope that someone else will handle it. As corny as it sounds, if ever there was a time the planet needed your hands-on support, that time is now. Invite yourself to get involved.
Clamping down on ALL CO2 emissions whenever and wherever they propagate is the goal and...
we must also implement technologies to REMOVE all excess CO2 from our overburdened atmosphere at an uncompromising global scale.

In just the past three years—2019 through 2021—we all witnessed an unexpected, unimaginable, and awesome new phenomenon—intense and seemingly boundless Firestorms (AKA Megafires) wreaking havoc in Australia, the USA, China, Russia and many other locales. Our attempts to control them were scorned and brushed aside by an unforgiving Nature.
There's no reason to presume that those events were a fluke. It is more likely they are a terrifying harbinger of what is to come.
We can no longer call them forest fires or even wildfires: Firestorms are the new normal. They are intense and travel faster than any other wildfire. They create their own wind and cloud systems, and their own lightning. They let us know that we've entered an uncharted and lethal phase of the Climate Emergency.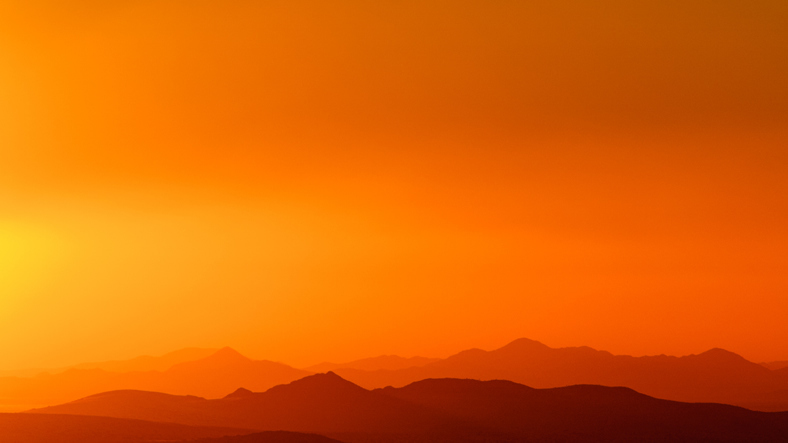 The cause of this ongoing threat?

CO2 continues to flood the sky in break-neck quantities, every minute, every hour and every day.
That new CO2 adds to the 1,700 or so gigatons of human-generated CO2 and naturally produced CO2 already floating up there—with the grim result being a warming curve of atmospheric temperature increase with no end in sight.

We go about our lives largely oblivious to the existential wolf at our door. Most of us are unaware of what is happening; those among us who are concerned and aware quickly forget.
In the past, we were unable to see the specific, identifiable and concrete results of anthropogenic CO2 release into the sky. That allowed us to pretend things weren't so bad.
Today, the evidence of this burgeoning catastrophe is all around us, and the plight of our global forest range exemplifies and renders the issue as plain as day.
We all bemoan the heartless and criminal deforestation of the Amazon by Brazil, yet we— in our gross ignorance—are about to inflict a worse fate on our own precious forests.
Let's appreciate that an intense strategic world-wide Fire Drone strategy will do more than protect forests, property, and prevent the loss of countless lives.
A globally deployed MegaScale Fire Drone commitment can prevent the literal extinction of our forests and their living contents. It will also be crucial to our survival as a species and a civilization.
Fire Drones will save our forests, and by extension they will also save our future.